Welcome to the Charlotte Business Association, Inc.
The Charlotte Business Association, Inc. (est. 2021) is a not-for-profit organization in Charlotte, NY.
Our goal is to connect and foster positive relationships as we serve our members with quick access to pertinent information, resources, grants, partnerships, and events. In doing this work, we aim to better connect our community and the region we serve as, we enhance Diversity, Equity, and Inclusion (DEI) within the workplace and beyond. The businesses featured in our directory (updated quarterly) are engaged in community wide efforts and do not represent all the businesses within our neighborhood. We look to expand our reach and welcome industry and manufacturing partnerships that help meet the greater needs through procurement. Join us and let's start discussions!
We provide general information to our community and businesses as needed along with any proposal efforts for new development we become aware of.
Why join? We offer a "Members Only" section (found under Join) where we outline a plethora of resources and information to help you start, grow, partner, and fund your endeavors.
If you are interested in joining the CBA Inc., it's as easy as 1, 2, 3.
1. Complete the online registration and send or submit payment
2. Prefer to mail the membership form, sponsor/support our efforts, or purchase advertising, download our PDF form
3. Need an invoice for payment processing, interested in purchasing advertising, or more information? Contact Barbara Lake, CBA secretary, Community Directory Chair, and Youth Commission Co-chair by email at: barbara@purposefulconceptsllc.com
As one of the eight neighborhoods within the City of Rochester, Charlotte is a part of the  Northwest Quadrant Service Center.
Businesses and residents of the Charlotte (pronounced shar-lot) neighborhood enjoy the best of all possible worlds – a scenic resort village situated inside a world-class city. Charlotte has five "Associations" and the Charlotte Business Association, Inc. created a Community Directory in 2022 and launched this website to encourage visitors to learn more. 
Our Business Member Directory showcases our  five "Associations." Each association has their own Board of Directors, Mission & Vision, and goals. Visit their website (if available) and learn more of what they offer. As the most recent association, (#5 in the list) we realized the need for a central "hub" that creates easy navigation to what you are looking for. Welcome to all our visitors!
1. The Charlotte Community Association, Inc.
2. The Charlotte Genesee Lighthouse Historical Society
3. The Ontario Beach Park Program Committee
4. The Charlotte Community Development Corporation
5. The Charlotte Business Association, Inc. (est. 2021)
combined with an ever-expanding group of businesses, who work together to provide great food, family fun activities, music, theatre, services and resources to meet various needs of our region. Our "Youth Commission" invites local schools and youth to join us in developing those young minds, hearts, and hands through leadership and partnerships. 
In the summer months, locals and visitors flock to Ontario Beach Park, music concerts and at times special events offered through different organizations within the Port of Rochester, Marina  with several amenities. View the Ontario Beach Park map and see  the location of the historic Dentzel Carousel.
For those wanting to explore the area, download the trail map.
 Nature here provides amazing views, peaceful scenary, water recreation and education, historical landmarks, and opportunities to relax, enjoy amazing food selections, and create lifelong memories. Lake Ontario offers an unmatched experience for educators and youth. Ontario Beach Park provides a natural setting for a classroom, taking curriculum past school walls as a "Day in the Life of Lake Ontario" unfolds before them.
Each winter, activities can be found both hosted by local business as well other celebrations such as the "Polar Plunge" which is one of the largest, most profitable fundraisers for Special Olympics New York.
Restaurants line Lake Avenue, the neighborhoods main thoroughfare, include fine and casual dining. The first Abbot's Frozen Custard, a Rochester institution since 1902, is located across from Ontario Beach. Some restaurants have given new life to historic buildings, like Hose 22 Firehouse Grill.
Important green spaces within the neighborhood include Turning Point Park Trail and Rain Garden on the Genesee River. The Genesee River Trail was  designated as a national recreation trail in 2006 in its southern route from downtown Rochester to the port.
Our business association members, along with our local organizations work together to enhance the quality of life for our community members, and all who visit our area. Welcome to Charlotte!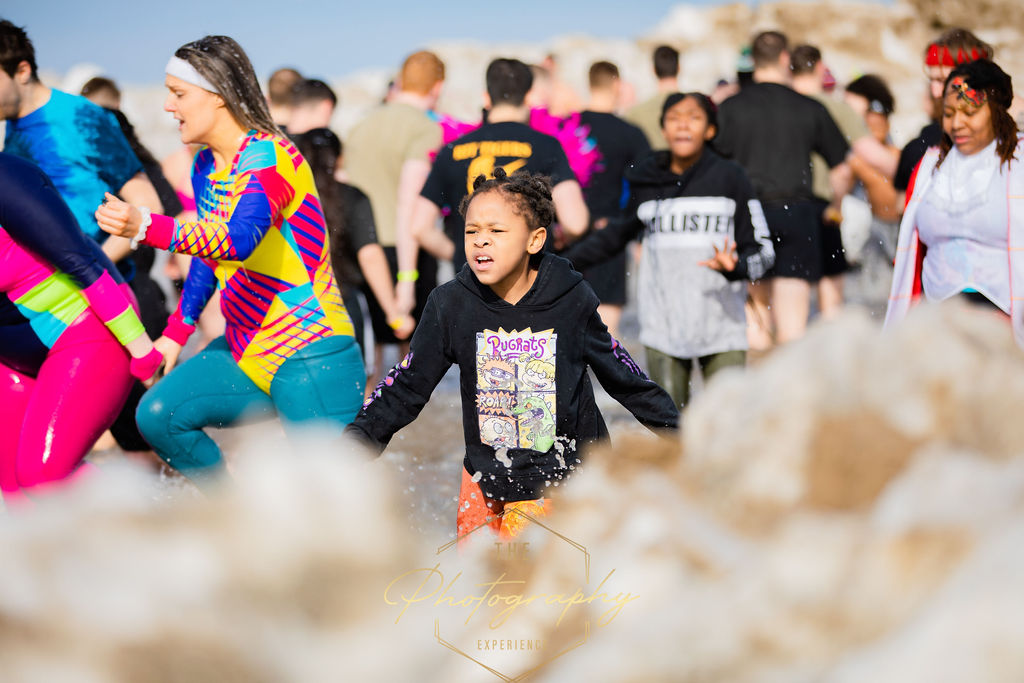 Who We Are
The CBA works with entrepreneurs and start-ups to assist them in realizing the dream of owning a business. The CBA performs an assortment of activities that could be costly and time consuming for an individual company or person to undertake on its own. This includes activities such as research, lobbying, community outreach, pursuit of grant opportunities and information gathering. We promote events and activities that encompass the four seasons within our community.
What We Do
The primary objective of the Charlotte Business Association, Inc. (CBA) is to help both new and existing businesses grow locally, expand into new markets and remain competitive in an increasingly complex and evolving global marketplace. We have a page , for members only, that provides pertinent links that save you time in access necessary information.
We work with members to encourage entrepreneurs, start-ups, and existing businesses to collaborate and realize opportunities. The CBA performs an assortment of activities that could be costly and time consuming for an individual company or person to undertake on its own. This includes activities such as research, lobbying, collaborative events, community outreach, pursuit of grant opportunities and information gathering.
Additionally, we recognize youth as the leaders of tomorrow and future business owners. We incorporate a CBA Teen Council, and welcome local high school students to join and be a part of the events in our community; with the chair representing them through a place on the CBA Board to share insight related to unmet needs or services.
Our 2022 Charlotte Community Directory is our most recent endeavor and is updated quarterly electronically.
Educational resources discussed through general meetings with website links, are then shared in our "members only" section to assist new entrepreneurs in the process of starting, owning and/or operating a business. Once you join, an email will be sent with a link to create a user name and password to access these resources.
Our Mission
To help businesses grow locally and remain competitive in an increasingly complex economy while staying connected with the community they serve.
Our Vision
To connect businesses in Charlotte and the surrounding region to foster positive relationships.
To advance the sense of place, quality of life, and economic vitality of Charlotte and the Regional area with the community
Come Build With Us! 4115 Lake Ave, Northeast High School Saturday, May 6th from 11am to 2pm for Community Building Day! Bring your tools, and join the Student Voice group as they begin the build of their Peace Garden!